TOP REASONS WHY RESTAURANTS CHOOSE MAITRE'D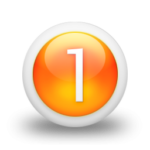 Everything you need to manage your business
Point-of-sale (for any type of operation)
Fully integrated Kitchen Video Display
Complete Back-Office and reporting
Enterprise Solutions
Return on investment (ROI)
Our POS solutions are built on the premise of helping our customers make more money.
IT investments are all about the ROI, so we focus on adding features that ultimately benefit your bottom line.
20,000 customers worldwide
Maitre'D is a tried and tested solution with many years of experience.
Fully scalable software that is easy to integrate & interface
Maitre'D's system architecture is built on a SQL platform, making it very easy to interface or integrate your existing IT solutions.
The Maitre'D POS software takes you to a new level of reliability and expertise with its open architecture and its state-of-the-art technologies to meet your emerging needs and surpass your expections. The Maitre'D POS Suite provides each terminal with multiple functionalities to help you streamline your operations, whether you are operating a bar, a dining room, a take-out counter, or all of the above! Maitre'D has been rated #1 in overall performance, return on investment, cost ownership, ease of use and support by Hospitality Technology's POS Scoreboard report.
Main features of the Maitre'D Suite include:
Screen customization
Wireless handhelds with full POS functionality including manager functions
Flexible configuration
Delivery & Dispatch module
Frequent Diner
Floor management
Web ordering interface
Central cashier configuration and/or server banking
Integrated credit/debit card processing (Dial-up or Internet)
Manager functions available on POS
Gift card and loyalty program interfaces
Supports many peripheral devices
Redundancy
POS Solutions and Back-Office
Traditional or tablet-based POS
Integrated transaction processing and gift cards
Powerful reporting, forecasting
Inventory management
Labor management & scheduling
Loyalty programs
Cash management
And more…
Key Performance Indicators presented in a dashboard
Get real-time data on sales, labor costs, voids and promotions
Receive customized, real-time alerts to act immediately when required
Ability to set up and monitor any number of restaurants
Multi-concept management
Centralized database & quality control
Broadcasting/Database management
Global reporting with drill-down capability and ability to customize reports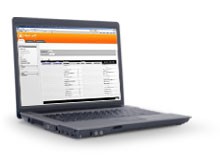 CVM Kitchen Video Display System
Solution for quick service and table service establishments
Our kitchen video display system is fully integrated with Maitre'D and affordable
Interfaces & Integrations
Online scheduling
Sysco e-commerce interface
Accounting & payroll interfaces
Hotel system interfaces
Online ordering
Plus many more…
HAVE IT ALL WITH MAITRE'D POS FOR RESTAURANTS.
Maitre'D offers more features, more customization options and better scalability.
Maitre'D is one of the most feature-rich and customizable restaurant POS Systems on the market.
Maitre'D offers hundreds of features that you can turn on, or off, for a system that is fully tailored to your daily operations and business objectives
Manage Employees
Track punches, manage wages, tasks, and schedules
Manage Floor Plan
Manage wait lists and tables, maximize covers, and provide better service.
Manage Accounts Receivable
Manage accounts, generate statements and invoices
Manage Cash and Deposits
Tools to track and audit money transfers and deposits, from the cash drawer, all the way to the bank
Manage Inventory
Control stock levels, costs, purchases, and production
Reports Center
Hundreds of reports available to analyze any aspect of your business
Loyalty Program
Increase sales, delight customers and dive deep into transactional data for customer insight.
Manage Payments
Maitre'D is fully PCI compliant, and offers integrated payment processing, including credit, debit and gift
POS Screens
Our built-in screen designer allows you build and customize POS screens
Manage Promotions
Ever wonder about the ROI on last month's promo, or the coupon you mailed out to your top 10%? No need to wonder anymore…
Manage Deliveries
Take and manage delivery orders, drivers and itineraries
Kitchen Display
Our CVM system boosts efficiency and saves you costs.
Enterprise Solution
Tools to manage multiple locations and concepts
Accounting Interface
Connect Maitre'D with your accounting application to save time and avoid errors
Front Desk Interface
Connect Maitre'D with your PMS for greater efficiency